BAILIWICK BUSINESS IN POSITIVE MODE RECOVERING FROM DISRUPTIONS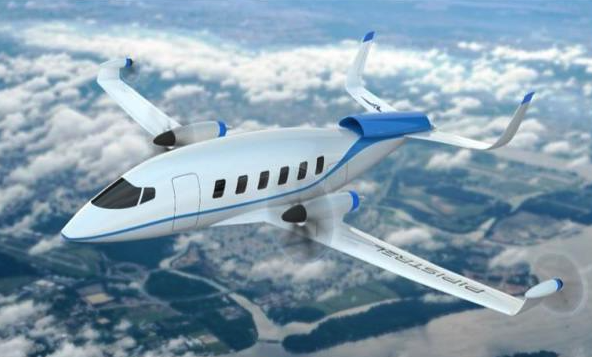 A Bailiwick trade indicator published by the UK Department of Trade for the year up to March 2022 has placed the Island 47th in a quarterly table of goods and services. This, according to Deputy Jonathan Le Tocq of Guernsey's Policy & Resources Committee, represents an increase of 18.4% from the previous year's figures, with total trade in goods and services of £3.6 billion. This apparently places the Bailiwick in 47th place in respect of the UK figures provided by HM Revenue and Customs in a list comprising of 480 countries. Whilst acknowledging the figures do "jump up and down", Deputy Le Tocq was quoted in a press report as saying:
"We punch above our weight in terms of the City of London and our financial services and obviously there are growing digital services over here".
On transport recovery, local press reports highlight the Gatwick-Guernsey airlink recovering strongly matching 2019 passenger numbers with a fall off on the Southampton route which it concludes can be accounted for by the departure of Flybe. Other routes including Bristol and Birmingham. The flights to Dublin by Aurigny and to Rennes by Blue Islands have stimulated international passenger numbers but it remains to be seen if these services will continue and thrive over the long term. Although passenger numbers to Alderney appear to be on the increase, the Guernsey to Jersey figures published show a decline from the 2019 44,000 half year figures to 32,000 for the same period in 2022. The Guernsey Press headline, "Aurigny carrying more passengers than before COVID", does of course go a long way to project optimism in both the tourism and business sector and suggests travel bridges damaged during the Bailiwick's COVID lockdowns are on the mend. The Bailiwick's air links are obviously vital and with technology fast developing new electric aircraft may offer solutions specially to short haul routes such as exist between Guernsey and Jersey, and which connect Alderney. The American carrier United Airlines has just recently announced plans to purchase 100 19-seater aircraft from the Swedish innovator Heart Aerospace. United's venture capital arm United Airline Ventures, Breakthrough Energy Ventures and Mesa Airlines are reported as having teamed up on sustainability concepts and, once safety and operational requirements are satisfied, implementation of carbon neutral air travel will be that much nearer reality. For the islands, a 19-seater electric aircraft could be beneficial in reducing operating costs and for reducing the environmental footprint of inter-Island travel. Also, under development with the backing of United is the development of all electric air taxis with a commercial launch as early as 2024. It is proposed according to mainstream press reporting that prices would be in line with the 'Uber Black' service in the USA but with a 47% reduction in CO2 emissions for routes currently served between Hollywood and Los Angeles International Airport. United Airlines Ventures president Michael Leskin said:
"We believe eVTOLs have the potential to both help achieve carbon-neutral travel and serve as an innovative new tool to change how United customers experience comfort, convenience and efficiency during their commutes within cities across the globe".
Referencing the advanced stages of development of Archer Aviation's electric vertical take-off and landing (eVTOL) aircraft, Mr Leskin continued:
"We are witnessing an inflection point where consumers, businesses and policy makers are all aligned to prioritise technology that reduces the impact of climate change".
In conclusion, it is timely that just when Bailiwick businesses are building confidence, we see technology developing and likely to become readily available in the next five to ten years which could prove very suitable in resolving environmental and cost concerns locally. Imagine being able to travel between the islands quickly, quietly, safely, cost effectively and in an environmentally friendly way. With the apparently fast developing concerns for the environmental footprint and operating cost of Aurigny's single jet aircraft, it is perhaps timely to be exploring future possibilities and drawing on the widespread interest in reducing CO2 emissions and indeed costs of airport upgrades which may not in fact be so costly assuming the wider use of eVTOL and smaller but more frequent electric commuter aircraft.