Chief Pleas meets for its first statutory budget meeting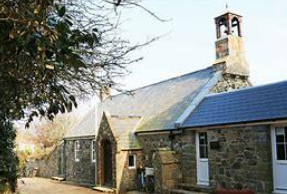 Sark's government met on Wednesday of this week for its first statutory budget meeting. The House was quorate with 12 Conseillers present though the Lt. Governor was sadly absent as a result of the inclement weather causing disruptions to the ferry passenger service. Three statements were made in the proceedings' opening: a reference to Conseiller John Guille laying a wreath on behalf of the Bailiwick at the cenotaph in London at the 2022 Remembrance Sunday's service, confirmation that Jersey would now be assisting Sark in the data capture and analysis of its recent census, and finally to confirm the appointment of Shane Lynch as the island's new Electricity Price Control Commissioner. Conseiller Guille also added that meetings with Jersey counterparts had been encouraging as they were looking to improve travel links between the two islands, whilst the Crown Dependencies of both Guernsey and Jersey were keen to allow French visitors to travel on their photo ID rather than passports as only 50% of the French population hold them.
There were no matters arising from the last three meetings of Chief Pleas and there were no Questions Related to the Business of the Day. The 2023 Budget was the next item on the agenda; there were queries surrounding the level of salaries associated with the administration of the island as well as relevant RPI increases, and that the Seigneur's stipend would be subjected to a public consultation in the New Year. All proposed tax increases were duly voted through as well as the 2023 budgets.
The election of a new Speaker was confirmed to take place in January 2023 following the proposed retirement of the incumbent Reginald Guille whose term of office expires on 27th February 2023. The meeting concluded in under an hour with the appointment of Charlotte Jones as a Constable for a period of three years.