Sark Sheep Racing Committee Announce 2023 dates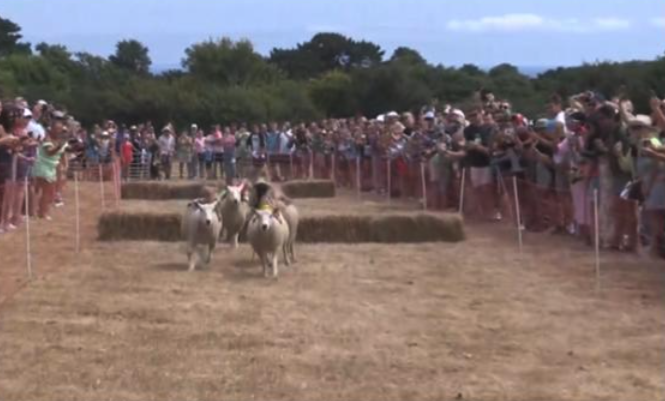 The annual Sark Sheep Racing weekend organisers have announced the 2023 dates as Friday 21st and Saturday 22nd July 2023 following on from the most successful Sark Sheep Racing weekend yet, held only a few weeks ago, in 2022.
The Sark Sheep Racing/Water Carnival Committee commented:
'2022 was yet another success where the whole community pulled together to make sure that the show goes on. We would like to thank the Bar' Shepherd's' Hot Food and Tea Tent' Ice Creams, Gates and Toilet' Stalls' Tote' Banking and Media teams' Messy Church' City Limits, as well as all those behind the scenes that help throughout the year. Over 100 volunteers in total helped put together the largest event of the Sark social calendar.
A massive thank you to all those who came along and supported us. The committee were overwhelmed this year by your generosity and for making it such an enjoyable weekend as well as the generosity of our sponsors and all those who donated cakes' sandwiches' ingredients' equipment' prizes and not forgetting artwork and a great location – a real community event.
What a way to celebrate 25 years by making it a record amount raised for the Professor Charles Saint Sark Medical Trust – all will be revealed later on in the year at the Sark Cheque Presentation Evening. Thank EWE!'