Self-Powering JT Mast Launched on Little Sark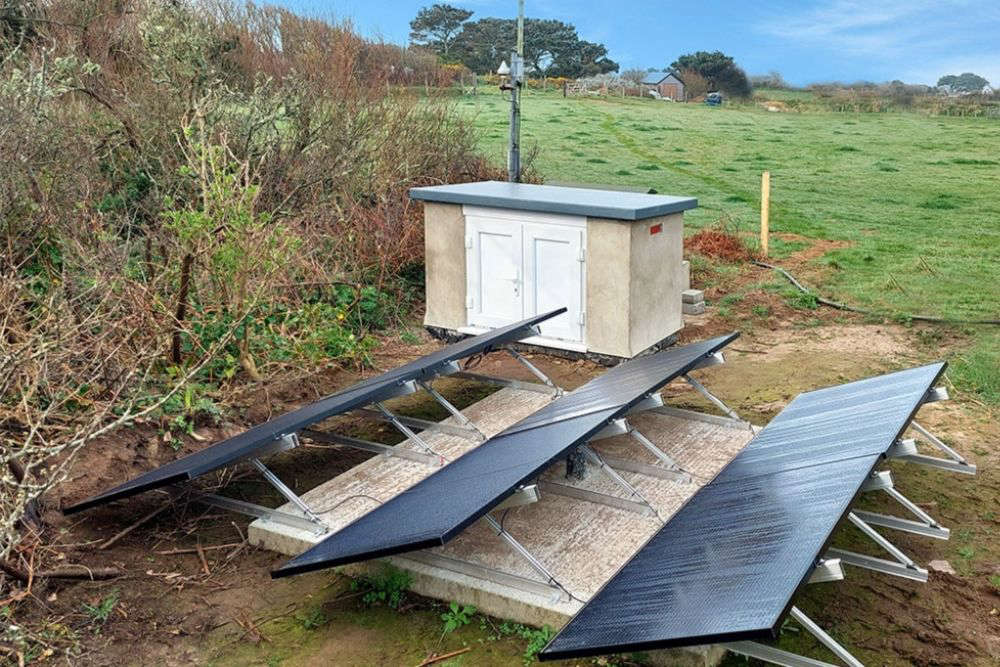 With major mobile companies throughout the UK starting to trial self-powering masts, it is great to see that Sark is not too far behind.
A Jersey Telecom mobile mast is being trialled on Little Sark that could be powered 100% by solar energy though the mast itself is still connected to the Island's mains supply in case there is not enough sunlight hours.
Local resident who also works for JT Joseph Donovan has been managing the project, he said:
"Operating in Sark provides its own challenges, so it's the perfect place for JT to test equipment that needs to work with minimal intervention and maintenance.
This trial will provide an opportunity for our engineers to gauge how well our network will handle calls and data using 100% renewable energy.
The mobile site will use the electricity grid to provide the initial charge of the batteries, but after that, it's the power of the sun that will keep those charged up and working, day and night."